Structural Topsides Manager
Nieuw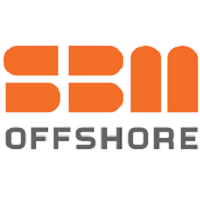 Profiel Structural Topsides Manager
We currently seek a Structural Topsides Manager for one of our clients.
The Structural Topsides Manager is responsible for maintaining and developing discipline team skill sets and allocating resources to ensure deliverables related to Structural Design and Engineering are completed per budget, schedule, quality and safety requirements. You take ownership of the overall quality and performance of the work performed by the Structural discipline. You take ownership of engineering and design activities within the Discipline. In your role, you manage uncertainty and provide guidance to the team in order that designs are properly executed and risk is managed to reduce negative impact to the overall project.
Furthermore, you will:
Ensure proper resources are allocated to all projects in the Regional Center.
Ensure staff is adequately skilled to achieve deliverables.
Ensure safety and quality of engineering deliverables.
Maintain effective control of the discipline budget.
Manage talent development and resource development and provide growth opportunities throughout the department by training, coaching and mentoring.
Promote the development of the Structural Engineering knowledge and expertise within the company and keep abreast of the latest developments in technology.
Vereisten Structural Topsides Manager
Our preferred candidate for the role of Structural Topsides Manager has at least 10 years' experience in Structural design in the (offshore) Oil & Gas industry. You have a relevant degree and bring strong leadership skills in managing a team allocated within a global matrix organization. You are best described as: communicative, stress resistant, organization sensitive and decisive. You have a valid permit to work in the EU and are willing to travel, when necessary.
In addition to this, you have:
Decision quality: Making good and timely decisions that keep the organization moving forward.
Ensures accountability: Holding yourself and other accountable to meet commitments.
Develops talent: Developing people to meet both their career goals and the organization's goals.
Organizational savvy: maneuvering comfortably through complex policy, process, and people-related organizational dynamics.
Manages ambiguity: Operating effectively, even when things are not certain or the way forward is not clear.
Publicatie datum
11.03.2019