Senior HSE Engineer
Nieuw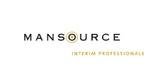 Profiel Senior HSE Engineer
We currently seek a Senior HSE Engineer for one of our clients.
The role of the Senior HSE Engineer includes safety & environmental design and analysis of an assigned scope of work including specific complex deliverables such as Health, Safety & Environmental (HSE) Management Plans, HSE philosophies, studies & reviews, Fire Safety System specification and Design & Consequence analysis. This work includes, among other things, BAT/ALARP studies, safety layout development, impact and emission calculations and safety equipment specification.
You are able to effectively communicate technical solutions and concepts to other engineers and non-engineers. You Mentor Junior Safety & Environmental Engineers and depending on size and complexity of the scope of work you may be assigned as the Safety & Environmental Engineering Lead for a project. You ensure effective communications among other engineering disciplines and ensure effective management of change. Also you take responsibility for cost, schedule, and budget control.
General Tasks
Is aware and cares for Health, Safety & Environmental aspects during daily actions, and drives HSE performance throughout project and or internal/ external services activities;
To support the Department Manager and/or the Technology Manager in ensuring a high standard of know-how in the relevant technology and the availability of proper and efficient working methods;
To ensure that for the work done, the design basis and contract information are complete and to acquire any missing data and to seek clarification of ambiguous information via the project/proposal organization;
To approve process design and engineering documents and to make sure that all documents are correct through a review/check procedure established at the start of the project.
Specific Tasks
HSE Philosophies and Execution/Management Plans;
HSE design studies (HAZID/ENVID, HAZOP, SIL, LOPA);
HSE Hazard and Risk Assessment;
HSE design specifications;
ALARP studies;
HSE screening /review meetings and communications with other disciplines to verify and ensure that HSE requirements are well understood and properly taken care of by all concerned;
Perform and/or supervise the detailed design of fire and explosion protection systems, F&G detection; hazardous area classification;
Coordinate interface with Safety Consultants;
Supports Safety & Environmental -related aspects, such as permit application and regulatory compliance.
Interfaces
Frequent contacts with most of the departments within Operations;
Regular contacts with Sales Department and Execution Department.
Vereisten Senior HSE Engineer
Education and Experience:
BSc or MSc in Chemical Engineering (or equivalent);
At least 8 years of relevant working experience in the oil, gas and petrochemical industry as a Process or Process / Technical Safety Engineer;
At least 5 years in a process safety / safety engineering specialist role;
Proven track record in executing safety studies and defining firefighting systems;
Language English.
Competences
Departmental competences:
Analytical Ability: Is able to unravel complicated problems or situations and subsequently put them in order and formulate these in a clear way;
Verbal Presentation: Is able to bring forward ideas and opinions in an understandable language to the audience;
Flexibility: Is able to change their own behavior when chances or problems arise in order to reach a goal;
Job related competences:
Sense of reality: Is able to analyze data and possible ways to handle, seen in the light of certain criteria, and select practical solutions for problematical situations;
Organizational Ability: Is able to tune tasks of oneself (and others) and to put them in order, so that targets are realized in an efficient and effective way;
Writing Skills: Is able to put opinions clearly into words and to connect to the reader.
Is able to formulate complicated matters in a concise way and to choose words precisely. Is able to make adequate summaries and to write grammatically correct
General competences:
Teamwork: Is able to execute a task in a team; contributes to the group harmony and to maximize commitment of the members for the group goal, if needed to the expense of his/her own short term interests;
Quality awareness: Is aware that the delivered product must comply with defined demands, norms and priorities and acts upon these. Takes responsibility for the realized level of quality. Aims for continuous quality improvement;
Result orientated: Is able to work result- and goal orientated, where also possible interesting sidesteps are used. States results clearly and the way by which they can be reached.
Publicatie datum
11.03.2019