Project Manager Engineering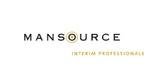 Profile Project Manager Engineering
We currently seek a Project Manager Engineering for one of our clients.

As Project Manager Engineering you will work in a Multi-disciplinary team and are responsible for the engineering process and output. Ensuring a smooth building process is your goal. You will manage an engineering team and engineering partners. You will also maintain contact with the client, or their representatives. Other responsibilities are integration of systems (and equipment) and maintaining frequent contact with co-makers and suppliers. Moreover, you will ensure that the building yard has all the required information and that the necessary approvals are attained.

Tasks & Responsibilities:
Manage an engineering team for the different disciplines and a support staff in 4 phases: design check, basic engineering, detail engineering and production support;
Manage Budget, Planning, Quality and Risks with regard to engineering of the vessels;
Contact with the client or their representatives and manage outsourcing of engineering work, ensure that necessary approvals are attained;
Managing the integration of purchased systems, equipment and the interfacing with other disciplines, including requests for quotations and the vendor data process;
Implementation of (standard) work processes in your project, organize review moments and preparation of status reports, organizing document control;
Ensure a good working environment and team spirit;
Making proposals towards the product group and contribute to the development of new standards in systems and components.
Requirements Project Manager Engineering
Bachelor's degree in Naval Architecture, Marine Engineering or in Mechanical Engineering;
At least 3 years' experience in managing complex engineering projects, preferably in the dredging industry;
Experience in managing and coaching a group of engineers;
Excellent communication skills in Dutch and English;
You are quality conscious and teamwork is important to you;
Willingness to travel on a frequent basis (short trips about 6 to 8 times a year).
Publication date
27.09.2018