Commercial Consultant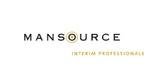 Develop your talent!
Do you want to develop within international recruitment and head hunting?
Our current team consists of 11 experienced employees. Our ambition is to realize growth together. Our atmosphere and work environment is informal, determine and achieve goals together, the results counts and are valued. At this moment we would like to expand our team, which is why we are looking for you (m/f) to join our team as:
Commercial Consultant (40 hours)
What does the job involve?
The Commercial Consultant is responsible for the international search for suitable candidates with a technical background. It is an exciting, comprehensive and varied function, with no day being the same.
What are your responsibilities?
The Commercial Consultant:
Works closely together and is supported by senior consultants;
Gets and takes the opportunity to develop and expand the international branch;
Uses databases, the existing network and existing knowledge;
Take initiatives daily in contacting international clients and candidates;
Assesses the suitability of a candidate after an extensive interview;
Motivates the suitability of the candidate in a persuasive manner to the client;
Overlook contact between candidate and client in an accurate and professional manner;
Documents agreements in a correct and accurate manner.
Requirements
This function requires from you:
BO work and thinking level;
Affinity with or experience in the recruitment and employment sector, preferably internationally in the technical sector;
Affinity with or experience in the oil & gas, (petro) chemical industry;
Good command of the English and Dutch language, both in word and in writing.
Are these your qualities?
Guts!;
Self-starter: setting independent (organizational) goals and actively working on approaching candidates and relationships, supply and demand on an international level;
Solution-oriented and inventive: taking the lead and mapping the needs and wishes of others by listening. You are clear, didactic and capable of structuring conversations, clearly formulating the message;
Socially skilled: goal- and service-oriented through emphatic ability;
Persuasive: human consideration without losing sight of the commercial goal;
Commercial and result-oriented: working with and for the team. There is no continuity without profit.
Publication date
31.08.2018